With less than two weeks to go until Christmas, our thoughts turn to last-minute preparations. We all dream of making this year special. The food, the gifts, but what about our homes? There is more to creating a festive environment than just adding a Christmas tree. Keeping a consistency between your existing interior style and your decorations is essential for a sophisticated Christmas. And there are plenty of easy ways to add a touch of magic to your luxury Christmas decor when time isn't on your side.
Luxury Christmas Decor – Inviting in Nature
Bringing the outdoors in, is one of the classiest ways to create a festive display. It adds texture and colour and is perfect for filling empty spaces. There's no reason to scrimp, many plants can be trimmed from your garden (or even from the back of your Christmas tree.) Don't limit yourself to just the traditional holly and poinsettias- anything that is still green will work wonders. A vase of flowers is also a great modern choice for a pretty alternative centre piece for your Christmas table. Peony's, Hyacinths and Hellebores are all great choices this time of year. Keep to white or pink to fit with your existing decorations.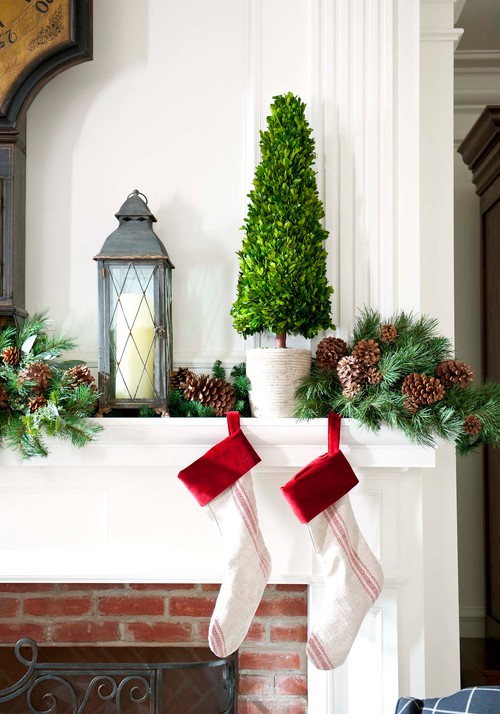 Luxury Christmas Decor – Adding Atmosphere
Smells can help recreate happy memories and a welcoming mood for visitors. Any foliage you bring into your home will have an effect, but pine and eucalyptus are particularly effective. Citrus is also a fabulous festive flavour. Oranges can be added to garlands or pierced with cloves to make ornaments. Of course, scented candles can provide an easy shortcut. Place them in small groups to gives a beautiful pool of warm light.
Luxury Christmas Decor – Cosy Textiles
For relaxed evenings and lazy morning, softness and comfort are the key ingredients. Rediscover any throws and blankets you have tucked away and drape them artfully over your sofas. Accessorize your floor too with a thick luxury rug from Bazaar Velvet. A contemporary wool and silk rug is a fantastic option, or choose an incredible Benniz Berber with a long shaggy pile. Adding physical and visual warmth, both will provide the perfect place for opening presents on Christmas day.
Washed Denim Red and Benniz Beber 1554– Luxury rugs both in stock at Bazaar Velvet